What does climate-friendly travel mean?
Lack of information is often to blame when people do not travel in a climate-friendly way. This is a shame since climate-friendly travel is usually pretty simple. If you like to visit new destinations and travel using different modes of transportation, you will see that you don't have to make huge concessions or invest a lot of extra effort in climate-friendly travel.
Travel consists of three parts
Arrival and departure
Accommodation and board
Activities on site
Tips for climate-friendly travel
Travel to nearby destinations
Make the trip by bus or train
Explore your travel destination by bike or on foot
Visit places with good public transportation systems or car-sharing offers
Choose accommodations with energy-saving measures, eco-labels, etc.
Plan your travel
Travel a short distance
Most people on holiday wish to relax, slow down, have fun and find spiritual balance. It is possible to meet these needs without travelling great distances. Even a walk or a bike ride starting at your own front door can be a memorable experience.
Tip: The site "Dachgeber," provides excellent information on accommodations for cyclists by cyclists. Dachgeber.de
Make the trip by bus or train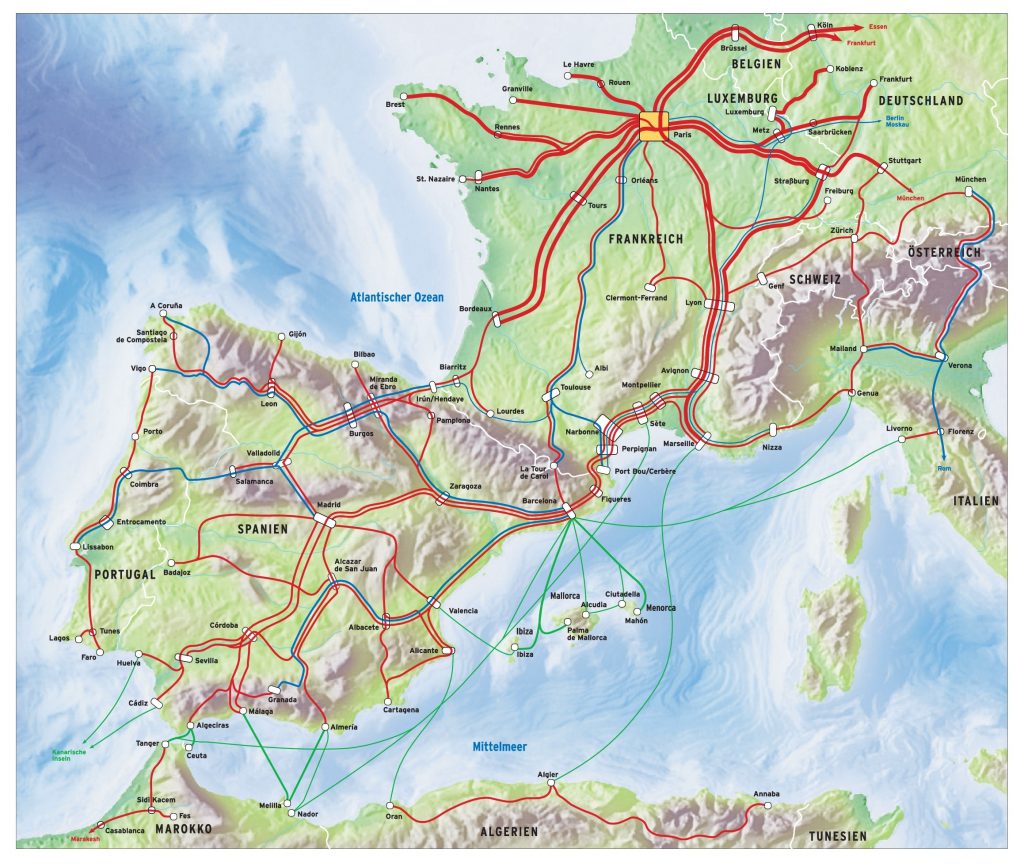 Biking and hiking offers
Biking and hiking are two of the most popular holiday activities in Germany. Most regions have recognised the potential to attract tourists by continually building and improving bike trails and hiking paths. You can find many travel offers in Germany on the Hiking Association website or in the bike travel database Fahrradreisen.de (both in German). Regional travel agencies can provide you with maps and other information about exciting tours and interesting destinations.
Public transportation and car-sharing
If you are planning your holiday without a car, you should choose a region with a good public transportation system and book your accommodations with someone who is knowledgeable about transportation in the area or is a member of a local car-sharing organisation. This site labels such accommodations (information available in German). Regions that support tourists without cars can be found on the Alpine Pearls website, which includes information on communities in the Alps with good public transportation.
Additionally, there are often great deals or guest cards available for buses and trains within cities or regions, such as the KONUS-Card in the Black Forest (information available in German).
Ecological holidays
You can find an overview of ecological tourism destinations in the EU-supported sustainable tourism database, Destinet.
The best eco-label accommodations in Germany can be found at verträglich-reisen.eu.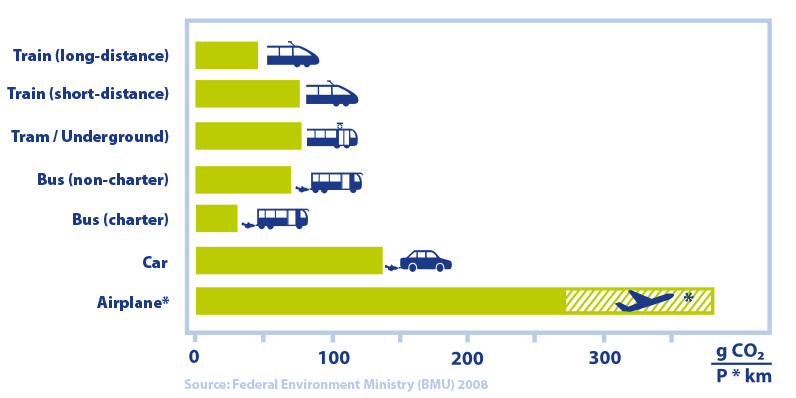 Advice and tips
You can find travel stories, tips and information on buses, trains, ferries, and climate-friendly accommodations as well as explanations of eco-labels in tourism at Verträglich-Reisen.eu.
Please consult the following German websites for travel services and tickets to any destination: Gleisnost.de, Kopfbahnhof, or via e-mail at bahnagentur.spindlersfeld@t-online.de.
atmosfair recommends: "Majorca without air travel"
Enjoy the Mediterranean! Every year, millions of tourists travel to Majorca by plane on holiday. Few people know about climate-friendly travel to Majorca via train and ferry services from the Spanish mainland. From western and northern Germany, the best route is through Paris on the Thalys from Cologne or on the ICE or TGV from Frankfurt. From Paris, the Elipsos night train brings you directly to Barcelona, where you can board a ferry to Majorca.
From southern Germany, the easiest route to Barcelona is through Zurich, where you can board the Elipsos night train that takes you to Spain via the Alps and the beautiful Côte d'Azur.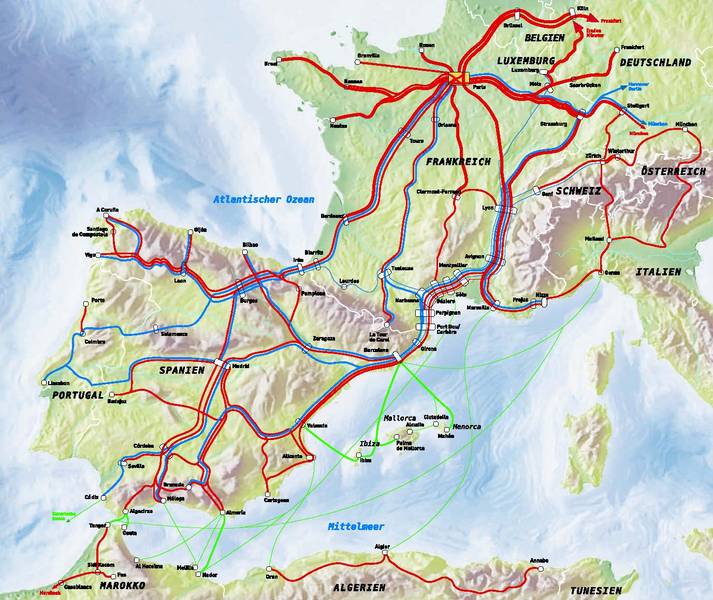 Travelogue: Majorca by bike (only in German)