Though all business travel contributes to global warming, some trips cannot be avoided. Nonetheless, you can offer your clients an attractive solution for climate protection: offsetting carbon emissions of business travel with high quality climate protection projects. Carbon offset also allows companies to achieve pre-established CO₂ reduction targets. All atmosfair climate protection projects provide concrete benefits to local people and to the environment and are easy to communicate both internally and externally.
Benefits for your clients
Smaller carbon footprint
High standards for project selection and control
Opportunity to communicate actively to target group
Support for the fight against global warming
Contributions are tax-deductible in Germany
No CO₂ reporting costs
Your benefits
Attractive offer for environmentally conscious clients
Climate protection solutions give you a competitve advantage
Win new clients with sustainable products
How it works
Alternative 1: You regularly (e.g. on a yearly basis) provide atmosfair with your clients' travel data. atmosfair then calculates CO₂ emissions and the corresponding offset fee, which the offset customer then pays to atmosfair.
Alternative 2: Integrate CO₂ calucation and offset into your or your clients' travel booking engine through the atmosfair webservice. Carbon offset is then carried out automatiocally with every booking transaction.
In any case, the client obtains a certificate as proof of its carbon offset, photographic material for communication purposes (if needed) and a donation receipt.
Offset projects of highest quality
atmosfair develops renewable energy and energy efficiency projects in developing countries to offset  greenhouse gas emissions. The company's donation supports the development of these climate protection projects and thereby considerably improves the living conditions of the local population concerned. Independent experts audit the project's implementation and results annually. This ensures that atmosfair only supports projects certified by the CDM Gold Standard.
Transparency: projects registered with the UN
Only renewable energy and energy efficiency projects
All projects with benefits to local inhabitants
Project development with experienced local partners
Annual audit of emission savings by independent experts
Support
The technical development of integrating atmosfair in travel agency booking engines and measures to implement the readiness of travel agencies to book atmosfair have been supported by: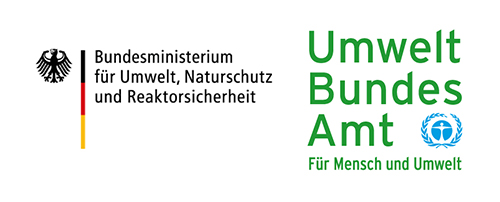 (The authors are responsible for the content of this publication.)
Your contact at atmosfair
Cathleen Herrich
Key Account Travel, Events & CO₂ Reporting
Dipl. Tourism
+49 (0)30 120 84 80 - 20